Legislative Center
FSASC Legislative Director:
Mike Cusick
Michael Cusick & Associates
200 W College Ave, Suite 113
Tallahassee, FL 32301
Phone:  (850) 222-5620
[email protected]
---
Legislative and Regulatory Advocacy is Our Top Priority.
FSASC maintains an active presence in Tallahassee with resources that include a full-time staff and a Tallahassee-based lobbyist specializing in ambulatory surgical issues. Support from our members has allowed FSASC to establish a sizable Political Action Committee, SurgiPAC, to support legislators around the state who believe in the ASC industry.
Click below to learn how important it is to become a member of SurgiPAC.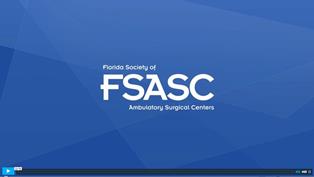 ---
The 2022 Legislative Session began on Tuesday, January 11th, 2022.
FSASC is already tracking hundreds of measures that could affect your ability to serve patients.  We will keep members updated throughout the session and will send alerts when critical issues arise. Thank you for trusting FSASC to represent your ASC at the capital during the 2022 Legislative Session!
Check this page every week for updated bill lists.
---
2022 Legislative Session - Week 1 Bill Tracker
Click here to view the Week 1 Bill Tracker.
---
Save
Save
Save
Save