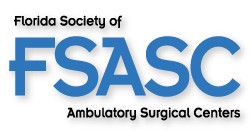 Returning To In-Person Events Protocols
We've Missed Seeing You!
Starting in July, FSASC will start to offer in-person events.  As our association's response to COVID-19 continues to evolve, our in-person events will include measures to promote safety and prevent the spread of the coronavirus.  If you choose to participate in our events in person, the event environment will promote social distancing and event protocols guided by the CDC, along with other safety measures that FSASC and the event location deem necessary.
To attend an in-person event, you will be required to register in advance.  At this time, we will not
be able to accept walk-up attendees not registered.
There's a lot to cover, and we are sure that you'll have a lot of questions about our new event experience.  Please review our list of Frequently Asked Questions and our answers below.  If you should have further questions, please email the FSASC office at [email protected]. 
Frequently Asked Questions
WILL I HAVE TO WEAR A MASK AT FSASC EVENTS?
At this time, yes. FSASC is requiring attendees to wear a mask while in any meeting space. If food/drink is served at the event, attendees may remove their mask while eating and drinking and resume wearing their masks once they have finished.
All venue and FSASC staff will be required to wear a mask throughout the event for your safety.
WHAT MEASURES ARE BEING TAKEN TO ENSURE THE EVENT FACILITY IS CLEAN AND SANITIZED?
All hotels are responsible for following strict CDC guidelines and current executive orders in order to host groups. The event space will be set up to encourage social distancing. Each venue will take all precautions necessary to reduce exposure to high-touch surfaces, such as door handles, and offer hand sanitizing stations. Click here to view Hilton Bonnet Creek Safety Protocols.
WHAT CHANGES CAN I EXPECT WITH THE EVENT CHECK-IN PROCESS?
FSASC staff will be on hand to ensure that you have registered for the event. At this time, attendees cannot walk-in without registering in advance of the event. Attendees must register for events in advance to ensure a contact-free event check-in experience.
Attendees will be asked to complete a temperature check at the entrance to the meeting room each day.  An attestation form will also be required to attend the conference. 
WILL I BE ABLE TO NETWORK?
Yes, but we are asking that everyone respect social distancing recommendations. When you arrive, attendees will complete the event check-in process and find their seats. We're encouraging you to network with the people around you, avoiding large groups, and keeping a safe distance.
You will be asked to use the same seat in the meeting room for the entire day.
CAN I SHAKE HANDS, HUGS, OR FIST BUMP?
At this time FSASC is promoting social distancing and asking attendees to refrain from any physical contact, including high fives, fist and elbow bumps, handshakes, and hugs.
CAN I PAY AT THE DOOR?
No. In order to provide a contact-free experience for guests and staff, event attendees will have to register and pay for events in advance.
Will THERE BE VENDORS?
Yes, there will be a socially distanced exhibit hall with entrance and exits clearly marked. We love the support of our exhibitors and encourage you to visit them!
WILL THERE BE FOOD AT EVENTS?
Events offered during meal times will offer a socially distanced dining option. Meals may be prepackaged or an attendant-served buffet.